Bilkent University, Faculty of Science
Faculty Seminars
2010-2011
Faculty Seminars are scheduled for the first Wednesday of every month and aim to bring together researchers and students from all walks of science to discuss recent and distinguished advances in science.
Seminars of the 2008-2009 academic year are here.
Seminars of the 2009-2010 academic year are here.
Seminars of the 2010-2011 academic year are as follows:

---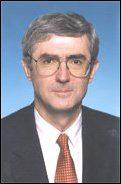 Goto Top

Speaker: Prof. Dr. Adnan AKAY

Affiliation: Mechanical Engineering Department, Bilkent University

Title: Dissipation and Irreversible Energy Transfer in Dynamic Systems



Date: October 6, 2010, 15:40 at SBZ14.

Abstract: Dissipation refers to conversion of mechanical energy to thermal energy during which the internal energy of the medium increases. In solids, the increase in the internal energy is equivalent to the increase in the kinetic energy of atoms oscillating about their equilibrium positions. In fluids, the increase in internal energy corresponds to the rise in the thermal velocity of the molecules that are in random motion. In both cases, dissipation is an irreversible process where ordered mechanical energy is converted to disordered thermal energy of the molecules. An exception occurs during Brownian motion where at the molecular level energy exchange takes place continuously between molecules in a fluid and a particle, displaying a localized reversible energy exchange between ordered and disordered states. The treatment of dissipation and energy exchange at the molecular level usually requires statistical methods and relies on the collective behavior of molecules in the medium that are too numerous for computational approaches. Inspired by the energy dissipation mechanisms in nature, this presentation demonstrates how a nearly-irreversible energy transfer can be realized in linear conservative systems employing a much smaller degree of freedom than the molecular populations solids or fluids provide. Irreversibility in physical systems that have low dimensions normally develops as a result of nonlinearities. In conservative linear systems, energy exchange within a structure or among its modes takes place with some recurrence determined by the system configuration. As shown in this presentation, by suitable selection of system parameters, energy may be transported with near irreversibility, creating an apparent damping effect. The presentation describes mathematical approaches used to identify the system parameters that lead to irreversibility and extends the concept to continuous systems. The presentation concludes with a description of experiments, including an application to reduce vibrations in a satellite.
---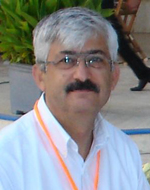 Goto Top
Speaker: Prof. Dr. Atilla AYDINLI

Affiliation: Department of Physics, Bilkent University

Title: Plasmons, Cavities and More

Date: November 3, 2010, 15:40 at SBZ14.

Abstract:
Recent surge of research in the field of surface plasmons has led to many new developments as well as to interesting applications. And more is on the way. As the quanta of charge oscillations, plasmons, both bulk and surface, have interesting electrical and optical properties that can be exploited for manipulation, enhancement and sensing of electromangetic fields. Unlike bulk plasmons, surface plasmons can couple to light forming surface plasmon polaritons (SPPs) which can be localized on the surfaces of nanoparticles and metallic corrugations. In this talk, a review of recent work on surface plasmons will be given. Ongoing work on propagating surface plasmon polaritons on grating surfaces will be discussed. Ways to slow down SPPs and experiments performed will be discussed. Both one and two dimensional cavities employing biharmonic structures and Moiré surfaces will be considered. Finally, future work leading to plasmonic lasers will be explored.
---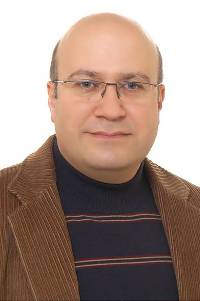 Goto Top
Speaker: Prof. Dr. Engin AKKAYA

Affiliation: Department of Chemistry, Bilkent University

Title: Molecular Sensors, Logic and Photodynamic Therapy

Date: December 1, 2010, 15:40 at SBZ14.

Abstract: Our research group is involved in developing alternative reagents and delivery strategies for photodynamic therapy. Photodynamic therapy (PDT) is a noninvasive method of treating malignant tumors and age-related macular degeneration, and is particularly promising in the treatment of multidrug-resistant (MDR) tumors. The PDT strategy is based on the preferential localization of certain photosensitizers in tumor tissues upon systemic administration. The sensitizer is then excited with red or near infrared (NIR) light, generating reactive oxygen species (ROS) including singlet oxygen (1O2) and thus irreversibly damaging tumor cells. Current practice of PDT is limited to a few functionalized porphyrins, however these compounds are not cnsidered to be ideal drugs for use in PDT. Among the limitations, the most prominent is the low extinction coefficient of porphyrins in the body's therapeutic window (650–800 nm, low absorptivity region in typical mammalian tissues). As a consequence many research groups worldwide are engaged in efforts to develop better sensitizers. One important aspect is the tight control of the delivery of cytotoxic singlet oxygen to be produced. In our latest design[1], a sensitizer which behaves as an "AND" logic gate was proposed. Singlet excited state of the sensitizer dye can take a number of different paths for de-excitation (returning to the ground state), through competing processes. Among these processes, photoinduced electron transfer (PeT), intersystem crossing (ic), fluorescence (fl) , non-radiative de-excitation (nr) are the most prominent ones. The rates of fluorescence or non-radiative process are not affected by the modulators such as Na+ and H+. But, the blocking of PeT by Na+ binding to the crown ether moiety, leaves intersystem crossing as the major path for de-excitation. This is path for singlet oxygen generation. So, increasing concentration of Na+ ions increases the rate of singlet oxygen generation. H+ ions influence the same rate by a different mechanism, the added acid causes a bathochromic (red) shift in the absorption spectrum. This shift moves the absorption peak to the peak emission wavelength of the LED used in the excitation. Thus, the sensitizers are more efficiently excited when there is acid around. Although this is a proof of principle study, we firmly established the fact that, molecular logic holds a greater promise than previously recognized.[2] They are not merely bad copies of semiconductor logic gates, they are molecular systems which have the potential to combine sensing, computing and actuation, all in sub-nm3 volume. We believe with clear understanding if this potential, truly intelligent drugs are very likely to follow.
[1] Ozlem, S; Akkaya, E.U. J. Am. Chem. Soc., 2009, 131, 48-49. (Highlighted in Chemical and Engineering News "Science and Technology Concentrates", January 19, 2009)
[2] Bozdemir, O. A.; Guliyev, R.; Buyukcakir, O.; Selcuk, S.; Kolemen, S.; Gulseren, G.; Nalbantoglu, T.; Boyaci, H.; Akkaya, E. U. J. Am. Chem. Soc. 2010, 132, 8029-8036. (Featured on the cover of the journal, June 16, 2010 issue).
---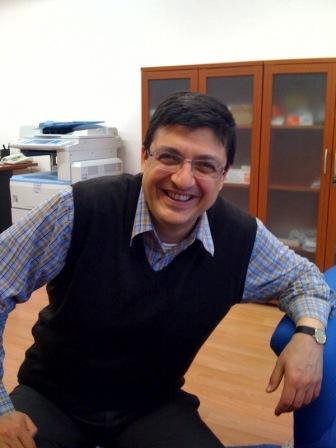 Goto Top
Speaker: Prof. Dr. Nesim ERKİP

Affiliation: Industrial Engineering Department, Bilkent University

Title: Mathematical Inventory Models

Date: February 2, 2011, 15:40 at SBZ14.

Abstract: Mathematical inventory models have attracted a large number of researchers in different areas. Inventory is described as an item (flow) stored, waiting for processing, or experiencing processing until it leaves the system. In the first part of the talk, a historical background on the mathematical inventory models will be presented, as well as identifying fundamental motives of keeping inventory. A few examples from various fields will be mentioned to motivate the topic.
Researchers in the fields of operations research and industrial engineering tend to mathematically analyze inventory problems described for various environments. Different mathematical analyses that can be carried out for these problems will be presented. Examples of different environments and a short account of the state-of-the-art research will be presented
---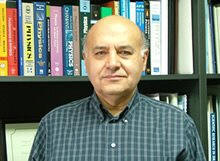 Goto Top
Speaker: Prof. Dr. Salim ÇIRACI

Affiliation: Department of Physics and UNAM, Bilkent University

Title: TBA

Date: CANCELLED

Tentative Abstract: The Nobel Prize in Physics 2010 was awarded jointly to Andre Geim and Konstantin Novoselov "for groundbreaking experiments regarding the two-dimensional material graphene"
Graphene, on the other hand, is extensively studied at Bilkent.

Prof. Çıracı talked about the "wonderful" properties of graphene two years ago, see this link. Now is the time to hear about the recent developments.
---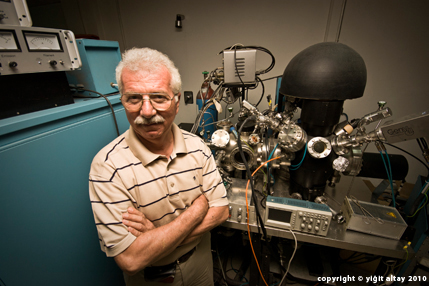 Goto Top
Speaker: Prof. Dr. Şefik SÜZER

Affiliation: Department of Chemistry, Bilkent University

Title: Past, Present and Future of Photoelectron Spectroscopy

Date: April 6, 2011, 15:40 at SBZ14.

Abstract:
The Photoelectric Effect was experimentally first discovered by H. Hertz (1887 Ann. Phys., Lpz. 33 983) and later was given a full account by A. Einstein (1905 Ann. Phys., Lpz. 17 132) for which Einstein was awarded the Nobel Prize in Physics in 1921. Although, every modern textbook in both general, modern and quantum physics, and general, physical and quantum chemistry emphasizes on this phenomena for introducing the quantum concept, utilization of this effect to its full power had to wait until the Swedish Kai M. Siegbahn's pioneering work in 1960 s, where he converted a Nuclear ß-Spectrometer to a very powerful spectroscopic tool, coined as ESCA, Electron Spectroscopy for Chemical Analysis (note: Kai Siegbahn's father Manne Siegbahn received the Nobel Prize in Physics in 1924 for his work on X-Rays). Classical chemistry textbooks describing the Molecular Orbital Diagrams of even simple molecules like N2, CO had to be revised as a result of the findings of this tool. Kai Siegbahn was also awarded with the Noble Prize in Physics in 1981, and the technique has gone through several stages of generation and has become a pivotal tool especially for surface and material sciences.
The author was first introduced to this technique in the Lawrence Berkeley Laboratory in 1971 by his Ph.D. supervisor, David A. Shirley, on the 2nd electron spectrometer in the world at the time, which was actually designed and built in collaboration with Kai Siegbahn as a duplication of his machine in Upsala. The author has been working in this area for more than 40 years in different parts of the globe, trying to contribute to detailed understanding of electronic properties of atoms, molecules and solids, as an attempt to relate the knowledge derived to various chemical as well as physical properties of them.
Nowadays, there are probably more than 10000 electron spectrometers around the globe heavily used for analyzing materials towards better utilization of them in a myriad of scientific and technical fields. The technique and its applications will be introduced from the author's personal and historical perspective.
---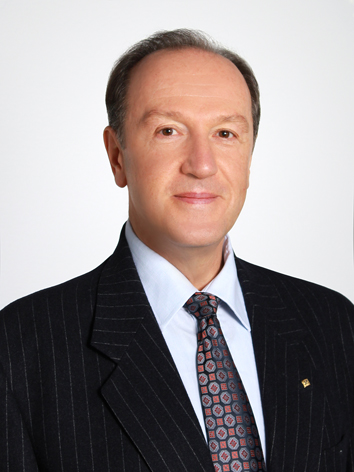 Goto Top
Speaker: Prof. Dr. Levent ONURAL

Affiliation: Department of Electrical and Electronics Engineering, Bilkent University

Title: Holographic 3DTV

Date: May 4, 2011, 15:40 at SBZ14.

Abstract:
True 3D systems are futuristic systems that target duplication of physical light distributions in 3D space. Holography is a technique to obtain true 3D. Research in holographic 3DTV is still in its early stages. It is possible to capture 3D content in the form of holographic signals using holographic cameras. However, in a decoupled input/display system, it is also possible to convert 3D data captured by other means to signals needed to drive a holographic display. Problems like conversion from a given 3D scene to holographic signals utilize rich signal processing techniques. Another set of problems is related to optimization of holographic signals for a specific holographic display device with various physical constraints. Spatial light modulators (SLMs) are used as holographic displays. The performance of such pixellated devices for holographic 3DTV purposes is promising. It is possible to generate ghost-like 3D scenes using such devices; it is possible to improve the viewing angle by using a set of many SLMs simultaneously.

---
Contact person: Ali Sinan Sertöz
---
---
.